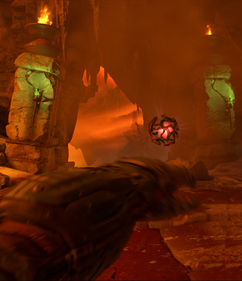 The Siphon Grenade is a grenade that leeches health away from the target and gives it to the thrower, and is first acquired in the level Lazarus Labs. It is an equipment item, and recharges after use.
Weapons and Equipment of Doom (2016)
Singleplayer

Weapons
Equipment

Multiplayer

Italics = Power Weapons
Community content is available under
CC-BY-SA
unless otherwise noted.