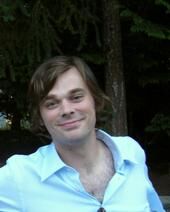 Milo Casali ("doom warrior", "Venom") is a game designer best known for his contributions to Final Doom.
While working on Memento Mori with his brother Dario, Milo met several members of TeamTNT, and eventually joined the group. He designed one level for TNT: Evilution, then created half of the levels in The Plutonia Experiment. He has not worked with TeamTNT since Final Doom was published.
More recently, Milo has contributed to Barking Dog Studios's Global Operations.
Levels
1995
1996
Sources