New Pokemon Games - The Loop
Play Sound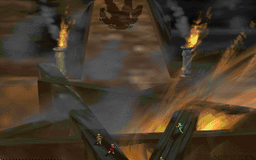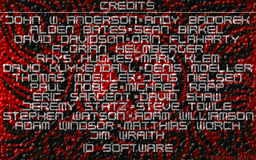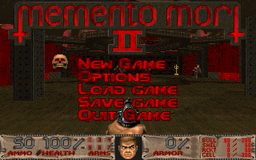 Memento Mori II is a 1996 megawad that contains 32 new levels, plus 2 top-secret levels that are not contained in the .WAD file itself (see Top-secret levels). It is the sequel to the 1995 megawad Memento Mori, with many of the same designers involved, including Denis and Thomas Möller of the Innocent Crew. Like its predecessor, and in contrast to most megawads, it is designed especially for cooperative multiplayer gameplay, although it can be played in single-player as well. It is also one of the few PWADs that are allowed to be used in Compet-N speedruns.
The Memento Mori II soundtrack was created by Mark Klem and David "Tolwyn" Shaw, who also released remastered versions of the tracks on the original version of MP3.com in 1999. The remastered songs can now be downloaded from Shaw's website, Tolwyn.com.
Levels
Secret levels:
Top-secret levels
In addition to the set of levels above, there are two additional levels designed for this megawad that are not contained in the main .WAD file. When loaded, they replace MAP01: Outpost and MAP02: The Feeding Pit. They are as follows:
How to access
In the Memento Mori II Infopack is a file called MM2INFO.DAT, containing the details and graphics required by the Infopack's executable. Rename this file to MM2INFO.WAD, and load it alongside the rest of the megawad's files. The two top-secret levels will be loaded into the game for play.
Soundtrack
Secret levels:
Title/intermission screens:
Title music: "Before The Storm" by David Shaw (0:11)
Intermission music: By Mark Klem (1:00)
Victory music: "Perchance to Dream" by David Shaw (1:13)
Speedrunning
Current records
There are currently no Compet-N episode records for Memento Mori II.
External links
Top 100 WADs
1995
Fava Beans

Boothill

Gather2

Artifact

Nostromo's Run
1996
AOD-DOOM

Polygon Base

Trooper's Playground

Hidden Mountain Factory
1997
Talosian Incident

Dawn of the Dead

Hell's Eventide

Chord_ng
1998
GothicDM2

Phobos

Earth

Venom

Tantrum 2

Dickie 10

Run Buddy

Odessa 14

Crestfallen
1999
KZDoom1

ChordG

Jägermörder

Assault at Tei Tenga

Herian 2
2000
Chord3

Hell Factory

Painful Evil

KZDoom6

Atomic Tomb
2001
Sin City

Null Space

The Darkest Hour

Equinox

KZDoom7

TVR!
2002
Caverns of Darkness

Dark 7

and

Mission Pack

Nimrod

CH Retro Episode

Ruma

007: License to Spell Doom

Rip It, Tear It, Smash It

Congestion Control
2003
Brotherhood of Ruin

Doom Raider

Helpyourselfish

RTC-3057

Demo