This level occupies the map slot MAP31. For other maps which occupy this slot, see Category:MAP31.
MAP31: Killer Colours is the secret map of Alien Vendetta. It was designed by Yashar "GeminI" Garibzadeh and Kristian "Ebola" Käll. It uses the music track "Future Military Conquests" from Duke Nukem 3D. It was one of the few maps to remain unchanged from the first version to the next.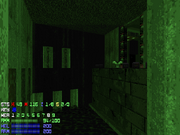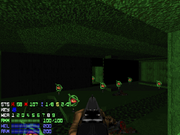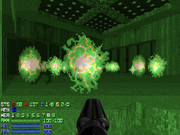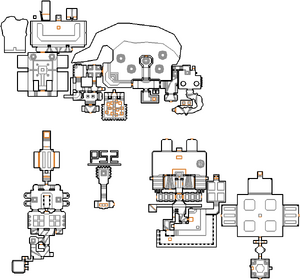 Walkthrough
Secrets
After passing through the blue door in the blue section of the map, you'll be in a room with two strips of water on the floor. There are two secrets in this room: open the left (western) wall to get a combat armor...
...and open the right (eastern) wall to get a soul sphere.
Immediately after passing through the (fake) "exit" portal in the red section of the map, turn around and open the wall behind you. Drop down into the blood pit and press the skull switch. A narrow lift lowers on the far side of the tall column on the west side of this room. Pass through the teleporter at the top to reach one final, multicolored section of the map containing an exit to Map32: No Guts No Glory.
Speedrunning
Routes and tricks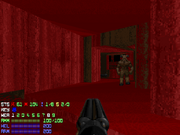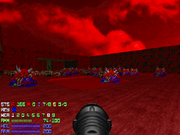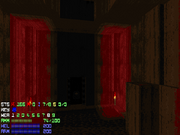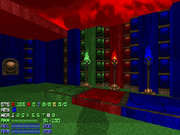 Records
The Compet-N records for the map are:
Statistics
Map data
Things
Community content is available under
CC-BY-SA
unless otherwise noted.