This level occupies the map slot MAP29. For other maps which occupy this slot, see Category:MAP29.
MAP29: Fire Walk With Me is the twenty-ninth map of Alien Vendetta. It was designed by Anders Johnsen and uses the music track of Heretic's E1M4: The Guard Tower.
This level shares the title of the David Lynch film Fire Walk With Me.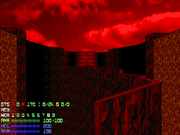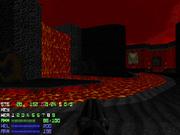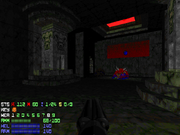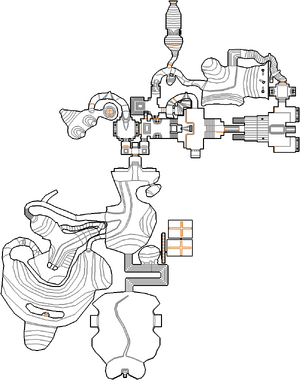 Walkthrough
Secrets
After opening the yellow door, go down the hall to the right. You'll see a soul sphere in an unreachable opening to the left. Nearby is a misaligned section of green marble wall with skulls on it. Lower this wall to reveal a teleporter taking you to the soul sphere.
At the northeast corner of the map is an outdoor area with a lava river flowing through it. There is a tiered dark gray rock "mountain" in the northwest corner of this area. Step onto the bottom tier, and make your way to the right side where there is a small "step" leading up to the second tier. On the second tier, go to the left side where there are some more steps leading up to the next tier. Continue snaking up the tiers in this way until you reach the top, where you can get some goodies.
Follow the lava river in the outdoor area north, and go up through a dark gray tunnel. Near the top of the tunnel you'll notice a rusty, gargoyle-faced patch of wall to your right. Open the bars ahead, then pass through the archway into the marble room with the blood pool and Spider Mastermind in it. At the far north and south ends of this room there are big Icon of Sin-faced pictures on the wall. You need to shoot both of these to open the aforementioned gargoyle-faced wall in the tunnel. The easiest way to do this is to stand as far from the faces and fire at them with the Super Shotgun (due to its large vertical spread). After shooting both faces, return to the newly-opened gargoyle wall and step through the teleporter, which takes you to another soul sphere.
Speedrunning
Routes and tricks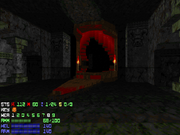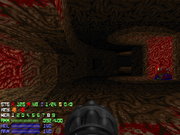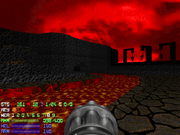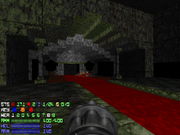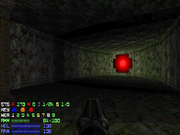 Records
The Compet-N records for the map are:
Statistics
Map data
Things
Community content is available under
CC-BY-SA
unless otherwise noted.