Roblox: DeepWoken - The Loop
Play Sound
This level occupies the map slot MAP06. For other maps which occupy this slot, see Category:MAP06.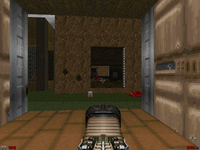 MAP06: The Round Crossroads, designed by Yonatan Donner, is the sixth map of Hell Revealed. It uses "Rise," the theme song of Rise of the Triad.
Description
According to the Hell Revealed info pack:
This level revolves around a central outdoor area, with several areas that are connected to it. Still no heavy resistance.
Size: medium
Difficulty: easy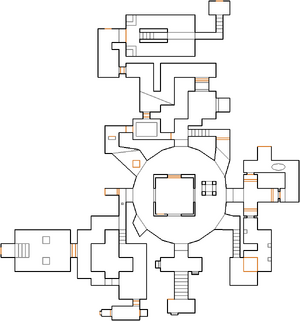 Walkthrough
Secrets
Upon reaching the circular courtyard, go inside the square structure located in its center. Flip the switch inside to open three pathways leading out of the courtyard. Go through the eastern opening, where there are three rusty metal "fences" with chaingunners behind them. Lower the one to the north, then open the wall with the inverted cross design on it. Flip the switch in the room behind, then return to the previous room. The inverted cross wall opposite the one you entered the switch room from has opened; lower the fence in front of it, and follow the pathway beyond up to a ledge overlooking the courtyard.
At the south end of the map, beyond the red skull barrier, is a room with a lowering lift upon which is a shotgun. Open the wall directly across from the lift to get a soul sphere.
Speedrunning
See:
Statistics
Map data
Things
Hell Revealed Maps
Regular Maps
MAP06: The Round Crossroads
Secret Maps