Arcane: League of Legends - The Loop
Play Sound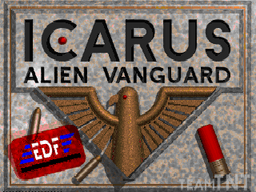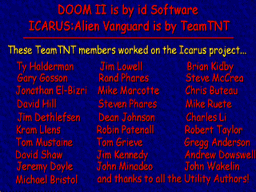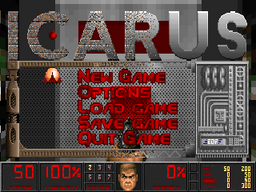 Icarus: Alien Vanguard is a 32-level megawad released on March 21st, 1996 by TeamTNT. When TNT: Evilution, originally intended to be a freeware release, was picked up for publishing by id Software (in what would become Final Doom), Icarus was developed to take its place. The central theme revolves around the exploration cruiser, Icarus, and takes the player through various planets, portions of the ship, and deadly simulation programs.
The soundtrack team for this megawad was known as MusIcarus and comprised of the following members: Brian Kidby (coordinator), Jeremy Doyle, Jonathan El-Bizri, Charles Li, David Shaw, and Tom Mustaine.
Levels
The exits to each level all require a red key to access, and are marked with a sign declaring what type of level the following level will be. The type of levels they are will be listed in parentheses.
Secret levels:
External links
Top 100 WADs
1995
Fava Beans

Boothill

Gather2

Artifact

Nostromo's Run
1996
AOD-DOOM

Icarus: Alien Vanguard

Polygon Base

Trooper's Playground

Hidden Mountain Factory
1997
Talosian Incident

Dawn of the Dead

Hell's Eventide

Chord_ng
1998
GothicDM2

Phobos

Earth

Venom

Tantrum 2

Dickie 10

Run Buddy

Odessa 14

Crestfallen
1999
KZDoom1

ChordG

Jägermörder

Assault at Tei Tenga

Herian 2
2000
Chord3

Hell Factory

Painful Evil

KZDoom6

Atomic Tomb
2001
Sin City

Null Space

The Darkest Hour

Equinox

KZDoom7

TVR!
2002
Caverns of Darkness

Dark 7

and

Mission Pack

Nimrod

CH Retro Episode

Ruma

007: License to Spell Doom

Rip It, Tear It, Smash It

Congestion Control
2003
Brotherhood of Ruin

Doom Raider

Helpyourselfish

RTC-3057

Demo