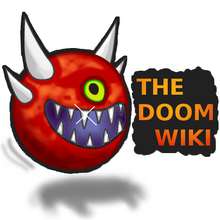 The Doom Wiki is a project to document everything related to id Software's classic games Doom and Doom II, started on January 6, 2005. The aim is to cover:
The games themselves, including other games based on the Doom engine, as well as other games with significant homages or other notable relation to Doom.
History and memorabilia
Gameplay and strategy
All kinds of trivia
Technical information
The Doom Wiki is part of Wikia, a collection of wiki communities.
More information
Wikia statistics for the Doom Wiki