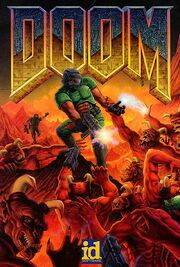 Donald Ivan Punchatz (September 8, 1936 - October 22, 2009) was a distinguished artist who drew science fiction, fantasy and various other illustrations for numerous publications including magazines like Heavy Metal, National Geographic, Playboy & Time. In 1993 id Software hired him to create the Doom package art and logo. The result was named the second best game box art of all time by GameSpy. [1]
Punchatz suffered a cardiac arrest on October 11, 2009 and died in an Arlington, Texas hospital on October 22, 2009. [2]
Notes
When id started looking for a professional to build the rest of the Doom & Doom II character models Don recommended them to hire his son Gregor Punchatz to do the job, which they did.
Sources
External links
Community content is available under
CC-BY-SA
unless otherwise noted.