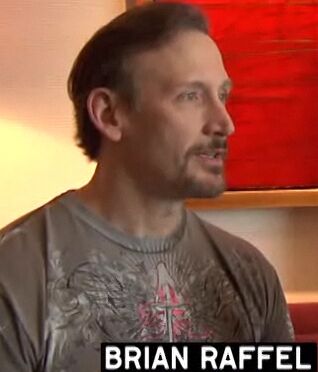 Brian Raffel is the Executive Project director and artist of Heretic and Hexen titles. He and his brother Steve Raffel founded Raven Software.
Biography
When Brian was six years old a fortuneteller read his palm and foretold "As an adult you will sit in a chair for twelve hours a day and have no social life." It was clear he was destined to either work at a computer game company or at a highway tollbooth.
In the spring of 1990, he and his brother Steve Raffel started a small company called Raven Software which went on to produce such hit games as Black Crypt, ShadowCaster, Heretic and Hexen. Knowing a good thing when they saw it, Activision acquired Raven Software in 1997 and made Brian the studio head.
Since that time, Brian has done artwork, level design and game design for such hits as Hexen II, Soldier of Fortune, Star Trek : Voyager - Elite Force, Soldier of Fortune II and Star Wars : Jedi Knight II. He is also the father of three awesome children (Kelson, Ashlyn, and Bryce), and has a beautiful wife named Renée who helps him keep his Pepsi addiction under control. Brian also has a strange fascination for spiders and disgusting things in glass jars. And although he has watched Raven Software grow from just himself and his brother to it's current staff of over 90 people, Brian catches himself wondering what his life would have been like had he become a tollbooth worker.
Source