This article is a stub. Please help the Doom Wiki by expanding it.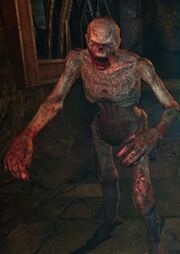 A Boney is a class of Zombie found in Doom 3.
Behind the scenes
The encounters with hellish Bonies are removed in Doom 3 BFG Edition in both Doom 3 and Resurrection of Evil but they still appear in The Lost Mission.
Enemies similar to Bonies appear in Doom (2016) and Doom Eternal in Hell.