Arcane: League of Legends - The Loop
Play Sound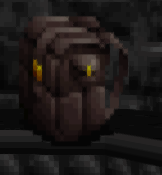 The ammo satchel is an item in Strife that doubles the ammo carrying capacity of the player as well as giving a small amount of each ammo type. It is exactly like the Backpack in Doom and the Bag of Holding in Heretic.
The ammunition received per ammo satchel is:
10 Bullets
6 HE-Grenades
4 Phosphor Grenades
4 Missiles
20 Cells (1 Energy pod)
The Player can buy an ammo satchel from the town weapon store for 300 coins for the player's first satchel of the game, and 125 coins for any satchels after that.
Strife Items
Health
Armor
Weapons
Ammo

HE Grenades

Phosphorous Grenades

Powerups
Quest Items

10 Gold

25 Gold

50 Gold

Broken Power Coupling

Computer

Crystal

Degnin Ore

Ear

Gates Power Generator

Gold Coin

Guard Uniform

Offering Chalice (aka Red Chalice)

Officer Uniform

Oracle Pass

Prison Pass

Ring

Red Chalice

Keys

Base Key

Blue Crystal Key

Blue ID Card

Brass Key

Chapel Key

Core Key

Factory Key

Gold ID Badge

Gold Key

Mauler Key

Mine Key

Oracle Key

Order Key

Red Crystal Key

Severed Hand

Silver Key

Travel Passcard

Warehouse Key